Koulutusilta 23.9.2022: How to gain more clinical control of your orthodontic treatments with DentalMonitoring, Dr. Matúš Cinzer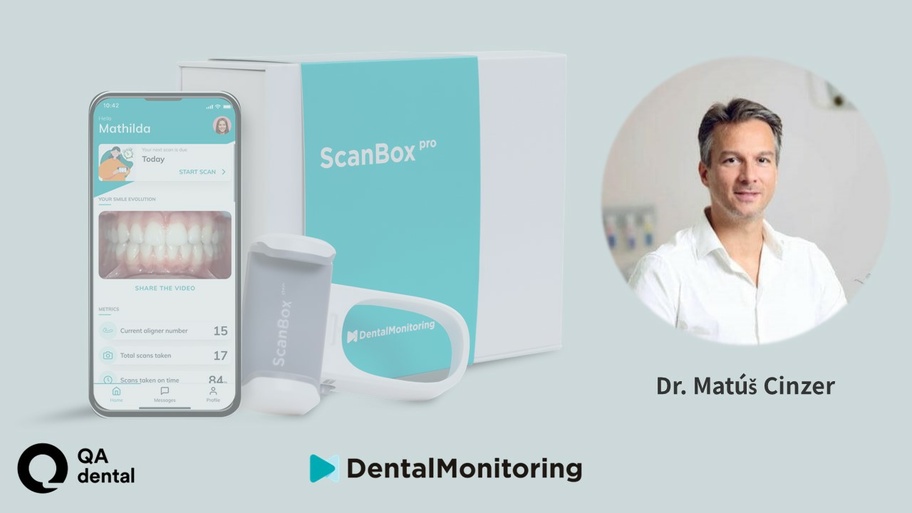 Koulutusilta 23.9.2022: How to gain more clinical control of your orthodontic treatments with DentalMonitoring, Dr. Matúš Cinzer
This onsite course will be organized on Friday, September 23rd at Clarion Hotel Helsinki .  
Target audience: Specialist orthodontists and general dentists providing/interested orthodontic treatments. 
By attending this event, you will gain a deep understanding of how AI-powered monitoring has changed the way practices are working and taking your workflows to the next level of efficiency and clinical outcomes.
What you will learn the day:
Recognize the new trends in "consumer" behaviour & identify the top 10 pain points of the traditional orthodontic approach
Recognize the clinical situations where the AI-remote monitoring can help you gain more control & increase your efficiency
Be able to describe how the AI assisted workflow works and 4 ways it helps transform the patient experience
Design a plan to future-proof your practice
---
Lecture record will be available on this website ~one week after the event. 
---
Program & schedule
Welcome coffee and networking 3.00 pm - 4.00 pm
Lecture part 1 (Dr. Matúš Cinzer) 4.00 pm - 5.00 pm
Coffee break 5.00 pm - 5.30 pm
Lecture part 2 (Dr. Matúš Cinzer) 5.30 pm - 6.30 pm
How AI is reshaping world of dentistry (DentalMonitoring) 6.30 pm - 7.00 pm
Dinner 7.00 pm -
---
Speaker Bio
Lecturer: Dr. Matúš Cinzer, orthodontist
In 1998, he graduated as MUDr. Matúš at the Faculty of Medicine of the Comenius University in Bratislava. He started working as an assistant professor at the Department of Maxillofacial Orthopedics of the First Stomatological Clinic of the Faculty of Medicine of the Comenius University. In 2004, he opened a private orthodontic clinic.
20 years of experience in the field
More than 3000 patients
Member of the Invisalign European Advisory Board
More than 250 completed trainings, internships, seminars and congresses around the world
Clinical Speaker for Invisalign
---
DentalMonitoring
---
---
Submitted by Jasmiina Kytölä, QAdental moderator, RDH on 09/23/2022 - 15:00